The company invests heavily in R&D, in the knowledge that innovation in the pharmaceutical field affects people's health and quality of life.
Our mission is clear: to make a contribution to scientific progress in order to improve global health. To achieve this, we work on several fronts, with a commitment, on the one hand, to developing new molecules and, on the other, to generifying active pharmaceutical ingredients for equivalent medicinal products, in order to make treatments more effective, safer and accessible to the greatest number of people worldwide.
In order to maintain an innovative approach with a view to continuous improvement, our laboratories work closely with a number of research centres, universities and start-ups.
DISCOVER OUR PATENTS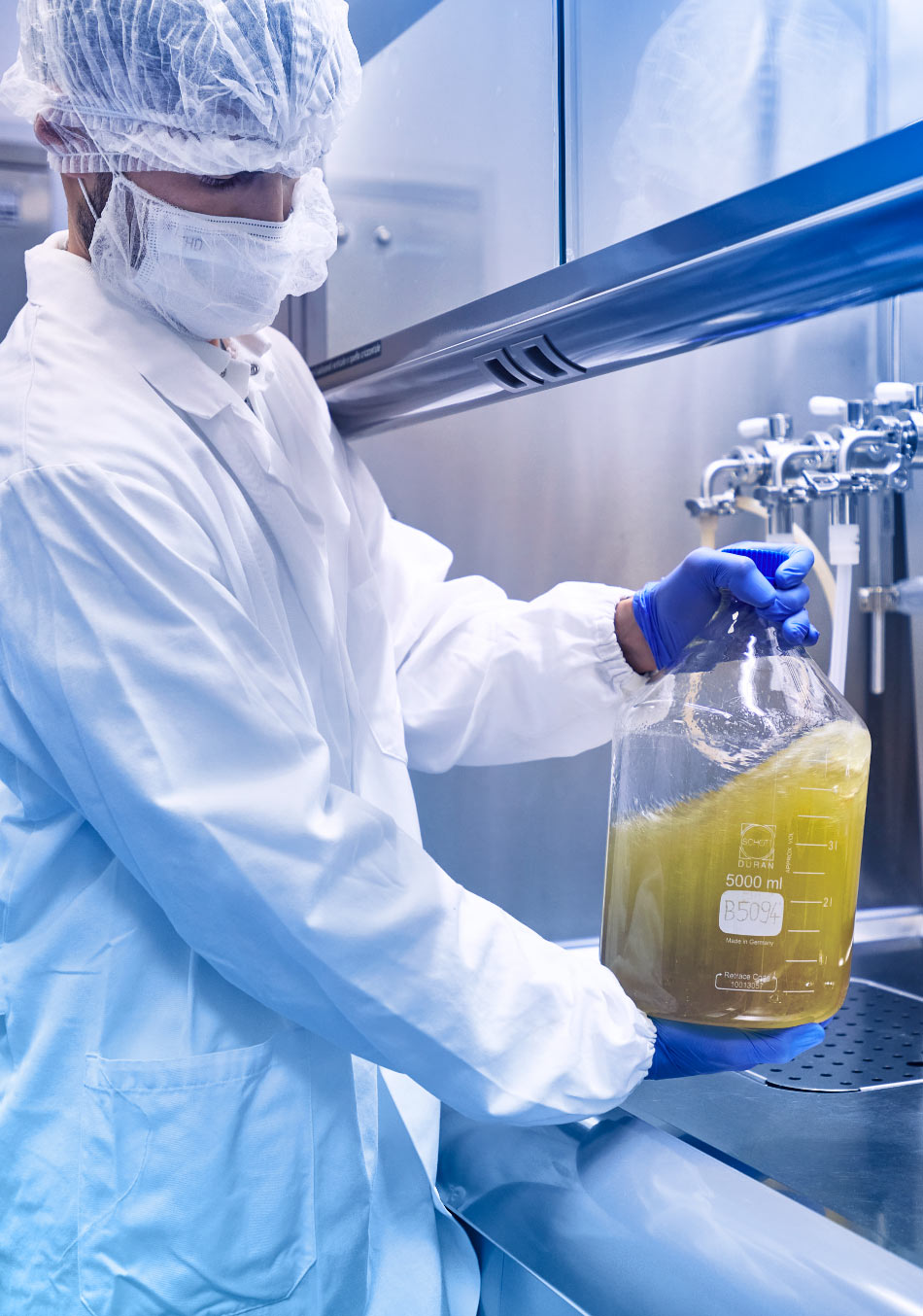 Ophthalmic compositions containing muco adhesive polysaccharides able to promote corneal re-epithelization
Purification process from viruses and heparin prions, their precursors and intermediates
Heparin fractions obtained by integrated depolymerization process, endowed with new biological activities and process for their preparation
Composition for eyelid and periocular hygiene with enhanced ocular and skin tolerability
Multistep Process for the Physical Depolimerization of Heparin and Products Obtained Therefrom
Process for the Physical Depolymerization of Glycosaminoglycanes and Products Obtained Therefrom
Process for the physical depolymerization of glycosaminoglycanes and products obtained therefrom
We imagine, train, innovate
by challenging ourselves to do better
every day… working in Opocrin can be
an incredible adventure.